The agenda proposes a mix between presentations and roundtables.
It will focus on 5 themes:
Disruptive Innovation, New Business Models & Lean Startup
Innovation Culture, Leadership and Agile Organization
Digital Transformation, AI & Blockchain
Startup Collaboration & Ecosystems
Design Thinking & Front End of Innovation
If you want to see the complete and detailed agenda, click here.
We are also very proud to announce that our Director of Market Intelligence, Karim Habibi, will be one of the speakers there
to talk about best practices and lessons learned from the field. Another reason to join us there.
To learn more about his session and the other speakers, click here.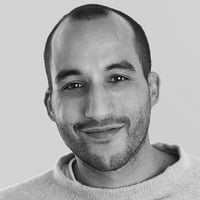 Karim Habibi