Topic: Sustainability
Sustainability is much more than just a trendy word, it is a crucial driver of innovation. Across the world, organizations recognize the importance of becoming more sustainable. The reasons for that are multi-faceted: Customer retention, adherence to increased regulations and laws, or wanting to hire and retain highly skilled and motivated employees.
Regardless of the reasoning, one thing is for sure—without innovation, your sustainability efforts will fail, and without sustainability, most organizations will cease to exist.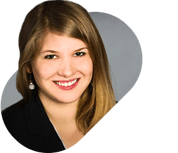 Sandra Fernholz, Head of Sustainability at HYPE, will talk about the latest trends when it comes to sustainability enabled by innovation, how to scout for external signals and technologies for your process, find the right input across your organization, innovate for sustainability with your value chain, and measure your efforts.